H7B | Relocatable partition
CERFF
Consisting of a 75-mm aluminium frame, the main technical feature of the H7B relocatable partition is the way in which it is mounted; this ensures a perfectly flat surface thanks to an innovative and modular system for adjusting the panels. Fitted on one or both surfaces, the H7B is also designed to seamlessly link with the other partitions in the H7 family, irrespective of their filling.
Std dimensions
Thickness 75mm
Aukštis 3000mm*
*upon request
Fillings
Double panels (12mm)
Acoustic
41 – 49 dB Rw
39 – 46 dB RA
Configuration(s) | H7B relocatable partition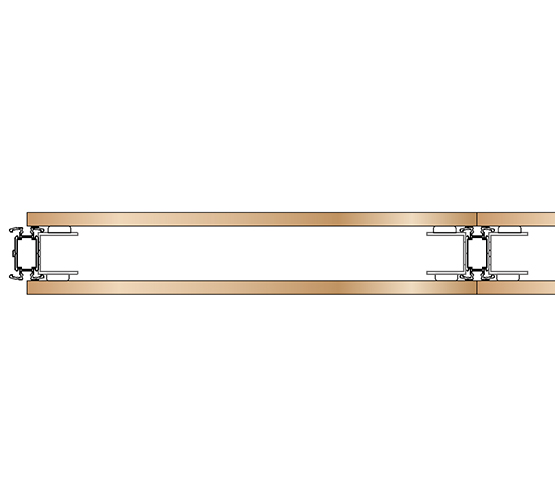 Assembly | H7B relocatable partition
Related products to H7 Standard
Boards with pencil-line junction, integrated in the upper and lower profile
Maintaining with hook system on the back of the boards
Lacquered aluminium cover-trims (30mm) for junction with glazed partitions and door modules
Options :
Profile with rails
Electric skirt (horizontal/vertical)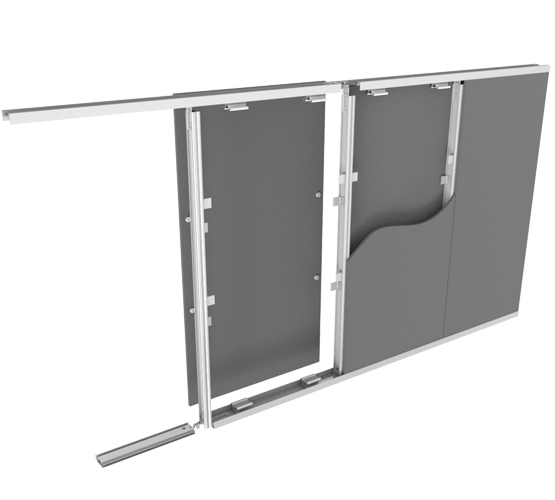 Doors | H7B relocatable partition
About
Who we are and what we do.