H9 Standard | Acoustic partition
Tai pertvaros turinčios gerą estetinį vaizdą, pasižyminčios aukštomis akustinėmis savybėmis.
Std dimensions
Thickness 96mm
Height 6000mm*
Fillings
Double panels (12 to 15mm)
Single ou double glazing (6 to 8,8mm - 44/2)
Coatings
Melamine faced - Laminated - Vinyl - Metal sheet
Acoustic
32 – 50 dB Rw
39 – 48 dB RA
Configuration(s)| H9 Acoustic partition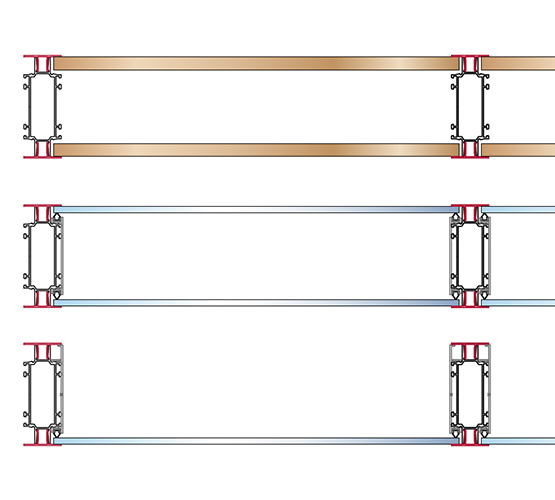 Assembly | H9 partition
Partitions with cover-trims 35mm
Aluminium tubular frame, 96mm thickness
Assembly:
The baffles are assembled using eccentric bolts or angles.
Options :
Venitian blinds (25 mm)
Glass is possible inside the bulkhead
Acoustic glass
Swing doors / Sliding doors
The partition can be fitted with a projector screen
Electric skirt (horizontal/vertical)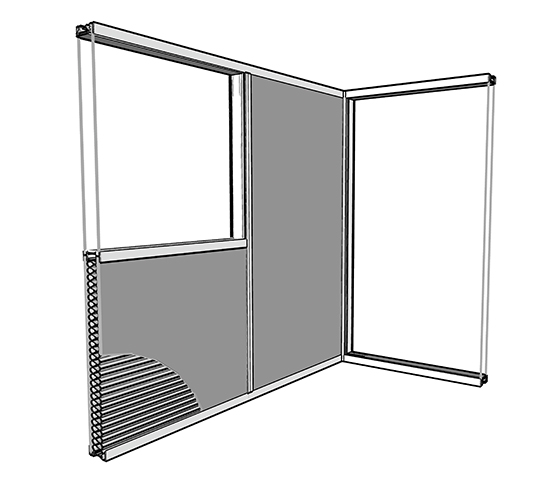 Doors
About
Who we are and what we do.