H5 Joint Creux | Demountable partition
CERFF
The H5 Hanging panels demountable partition offers an high-end esthetic with panels suspended onto the aluminium frame with variable width of horizontal or vertical gap between the panels. Fully demountable, changes are possible without any deterioration of the associated components.
Std dimensions
Thickness 60mm
Height 3000mm*
*upon request
Fillings
Single or double panels / Fixed to the front of 1 or 2 faces
Coatings
Melamine faced – Laminated – Vinyl – Metal sheet
Acoustic
40 dB Rw
38 dB Rw+c
Configuration(s) | Demountable partition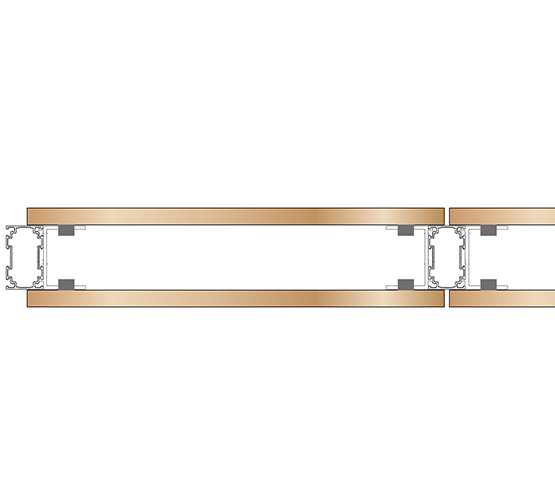 Assembly | Demountable partition
"Suspended panels on aluminium frame with hook-up system on back of the panels"
Thickness with fillings: 92 or 100mm
Standard gap: 8mm
Variable gap from 0 to 30mm on 1 or 2 sides
Option : Electric skirt (horizontal/vertical)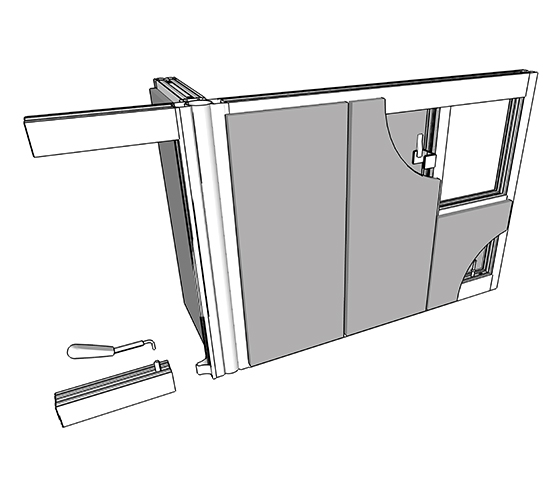 Doors | Demountable partition
About
Who we are and what we do.