H5 Joint Creux | Demountable partition
The H5 Hanging panels demountable partition offers an high-end esthetic with panels suspended onto the aluminium frame with variable width of horizontal or vertical gap between the panels. Fully demountable, changes are possible without any deterioration of the associated components.
Standartiniai matmenys
Storis 60mm
Aukštis 3000mm
Užpildai
Single or double panels / Fixed to the front of 1 or 2 faces
Plokščių paviršiai
Laminuota plokštė – melaminas – vinilas
Garso izoliacija
40 dB Rw
38 dB Rw+c
Konfigūracija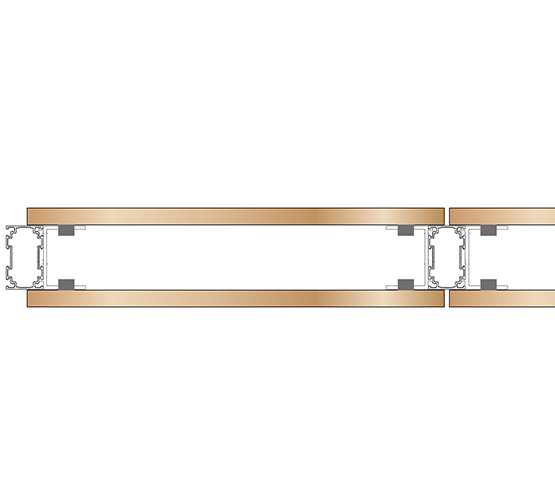 Surinkimas
"Suspended panels on aluminium frame with hook-up system on back of the panels"
Storis su užpildais: 92 arba 100mm
Tarpo dydis: 8mm
Kintamas tarpo dydis nuo 0 iki 30mm vienoje arba abiejose pusėse
Papildoma galimybė: Elektrifikacinis profilis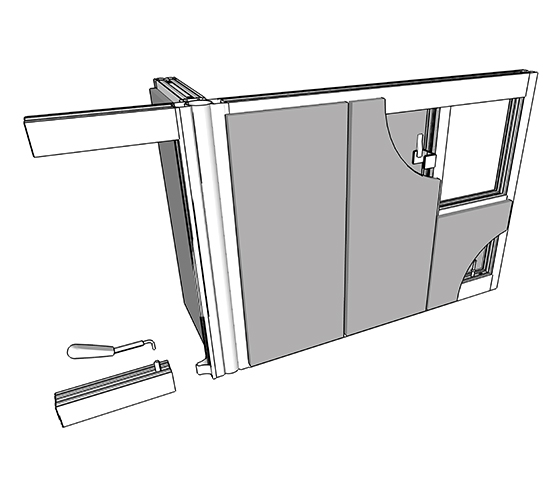 Durys
About
Who we are and what we do.