H5 TRANSPARENCE | Glas Partition
TRAVERSE LOAD
The H5 Transparence glass partition is an edge to edged centered single glazed or double glazing, fully height and without any intermediary post partition. Junction between glazing is done thanks to an anodized aluminium or polycarbonate I-shaped connecting strip.
Std dimensions
Thickness 60mm
Height 3000mm*
*upon request
Fillings
Single ou double glazing.
 Acoustic
 34 – 44 dB Rw
 32 – 43 dB RA
Configuration(s)|Glas partition H5 Transparence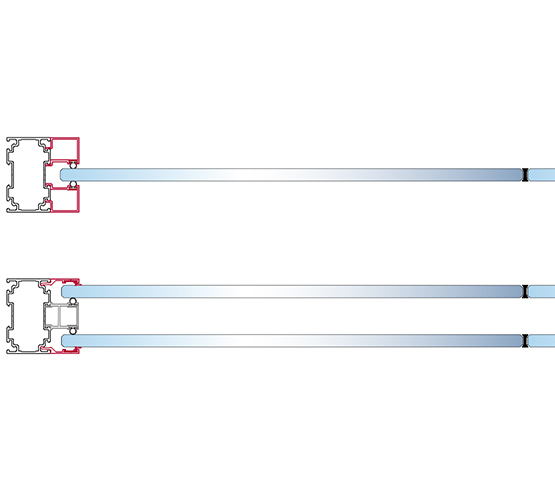 Assembly | H5T Glas partition
Related product to standard H5
Vertical glazing maintaining:
Anodized aluminium
Polycarbonate I-shaped connecting strip
Angles :
Anodized aluminium or polycarbonated 2D / 3D connecting strip
Options :
Electric skirt (horizontal/vertical)
Doors | Demountable partition
About
Who we are and what we do.