H7 Standard | Partition with aluminium frame 
CERFF + GARDE CORPS
Easy, versatile and aesthetic, the H7 partition with aluminium is the key solution for the fittings of your offices. Relocatable and with many kinds of implementation, fillings of H7 partition are maintained with 30 mm cover trims. This partition has the largest quantity of acoustic tests in order to answer to the largest of configurations.
Std dimensions
Thickness 75mm
Height 3000mm*
*upon request
Fillings
Double panels (12 to 13mm)
Single or double glazing (6 to 8,8mm – 44/2)
Coatings
Melamine faced – Laminated – Vinyl – Metal sheet
Acoustic
41 – 52 dB Rw
37 – 48 dB RA
Configuration(s) | H7 partition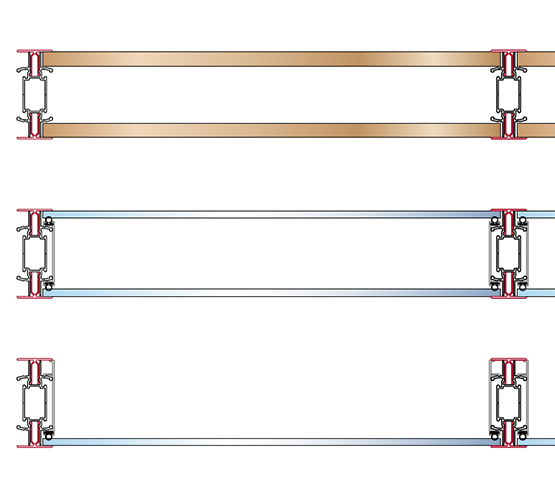 Assembly | H7 partition
Partition with cover-trims finish, 30 mm
Aluminium tubular frame, 75mm thickness
Assembly :
Spring screw / bracket
Eccentric screw / bracket
Horizontal and vertical correction of uneven levels
Options :
Venitian blinds (25mm)
Profile with rails
Electric skirt (horizontal or vertical)
Integrated solutions Interactive Vidéo Projector (IVP)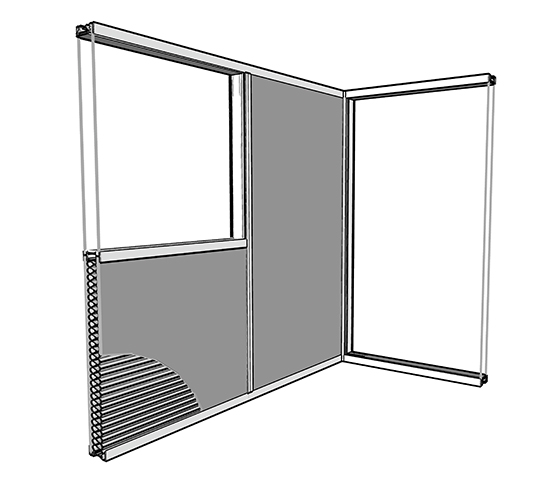 Doors | Demountable partition
About
Who we are and what we do.