H7 TRANSPARENCE | Glazed Partition
TRAVERSE LOAD
Spread the daylight and preserve the acoustic by choosing the H7 Transparence glazed partition. Full height frameless glazed partition without any intermediary post between either a decentered single glazing or double glazing. Junction betweeng the glazing thanks to an anodized aluminium or polycarbonate connectig strip.
Std dimensions
Thickness 75mm
Height 3000mm*
*upon request
Fillings
Decentered single glazing
Double glazing with polished glass
 Acoustic
 43 – 47 dB Rw
 40 – 44 dB RA
Configuration(s) | H7T Glazed partition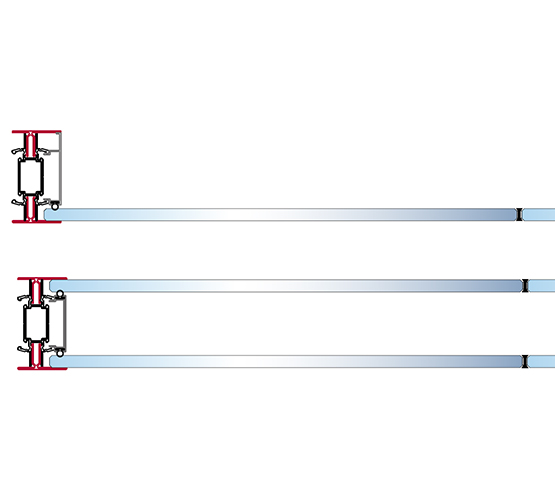 Assembly | H7T Glazed partition
Related products to H7 Standard
Implementation with single or double glazing
Glazing maintened horizontally:
Upper U track
Lower cover-trim
Bead
Angles :
Anodized aluminium or polycarbonate connecting strip 2D / 3D
Option :
Electric skirt (horizontal/vertical)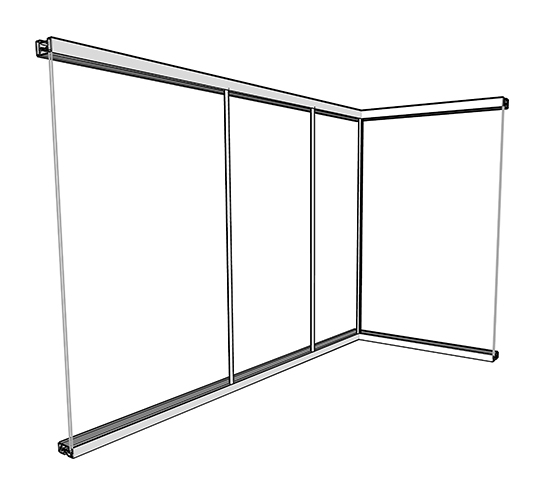 Doors | H7T Glazed partition
About
Who we are and what we do.