H9 STANDARD | Acoustic partition
CERFF + TRAVERSE LOAD
Define comfortable living spaces with high-performance H9 partition that offers a wide range of aesthetic solutions. This relocatable acoustic partition with cover-trims provides uncommon planning flexibility and high acoustic performance.
Std dimensions
Thickness 96mm
Height 6000mm*
*upon request
Fillings
Double panels (12 to 15mm)
Single or double glazing (6 to 8,8mm – 44/2)
Coatings
Melamine faced – Laminated – Vinyl – Metal sheet
Acoustic
32 – 50 dB Rw
39 – 48 dB RA
Configuration(s)| H9 Acoustic partition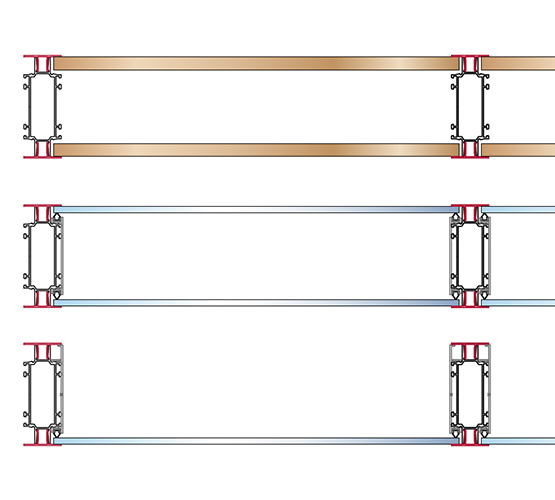 Assembly | H9 partition
Partitions with cover-trims 35mm
Aluminium tubular frame, 96mm thickness
Assembly :
Spring screw / bracket
Eccentric screw / bracket
Horizontal and vertical correction of uneven levels
Options :
Venitian blinds (25mm)
Centered single glazing
Insulating single glazing
Profile with rails
Integrated solutions: Interactive Vidéo Projector (VPI)
Electric skirt (horizontal/vertical)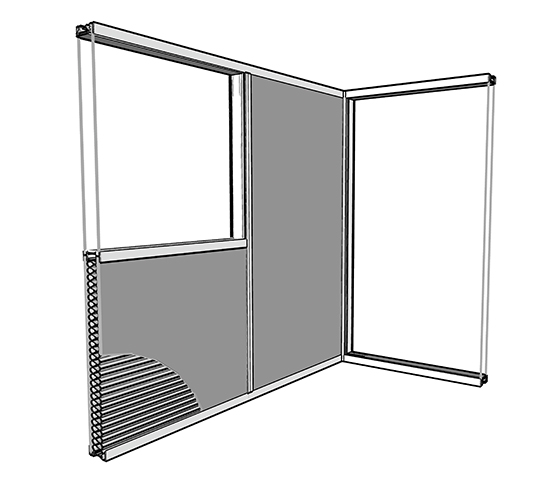 Doors| H9 partition
About
Who we are and what we do.